How to: search social media for stories →
Great tips and guides to searching Facebook and Twitter and much more.
10 tags
British Beard and Moustache Championships – the...
A year ago when David Dade asked if I'd set up and look after social media for the first British Beard and Moustache Championships I was thrilled. It was a few months before I had to do anything (I had nothing to work with in terms of a championships website etc.), but getting married and landing a full-time job filled my hours. Once we got going it didn't take long to build up a fan...
Dyson at Large: Court focus at UK's... →
Readers either love or hate court reporting. The majority want to see justice done. Others are upset if friends or family appear in reports. These days it's not possible to have two reporters devoted to court on a daily basis.
5 tags
Lessons in storytelling →
Useful tips on storytelling from Adam Westbrook via Ken Burns. You need to think when filming a news story. How is this going to look, what footage do I need, etc.
6 tags
How to write a Twitter bio that'll make you stand... →
An incredibly useful series of tips from Poynter. Make sure people know who you are and what you're about. If your bio lacks information very few people will follow you.
3 tags
Press freedom US style →
Interesting piece by Roy Greenslade about the difference between court reporting in the UK and US. There are limitations on what you can report before a case goes to trail for very good reasons.
1 tag
Police called to 'illegal rave' and raid parish... →
A priceless story from @BrightonArgus today reminds me of a time when the police were called to a birthday party I attended back in my youth. My friend's band and his mates' bands played and we all camped in his family's large back garden. We were in bed by midnight but the police turned up after calls about an illegal rave. None of us were into rave music. It was all indie...
4 tags
Forcing Hari to link only shows up how much the... →
A great piece by Martin Belam aka @currybet on Johann Hari's links in his latest GQ column. Adam Tinworth aka @adders echoed the view that mainstream media is afraid to link. I've experienced it in many workplaces (apart from Journalism.co.uk where linking was positively encouraged but then it is a web-focused organisation) because journalists/editors who don't understand how the...
listening to "Daydream Believer- the Monkees" →
Very sad to hear Davy Jones has died. I love the Monkees
Social media for news journalists – a second big... →
There was a great deal of buzz about Francois Nel's comments at News:rewired (I watched on Twitter as I attended a different session). He makes a very good point about the difference between the MailOnline and the Daily Mail, online is heavy on the 'celebrity' news.
How Pinterest Is Changing Website Design Forever →
I have signed up for Pinterest but haven't used it yet. This article interested me because it talks about design and I like the 'post it' style. I tried to do something similar with a work Tumblr page but it didn't work through an iFrame. Anyway… Pinterest came up at newsrewired as Liz Heron of the New York Times mentioned it as a social network with potential. ...
listening to "Voice of the Beehive - Don →
Love this song #dontcallmebabe
Three things about my flight: I can lay down... →
I missed this at the time. What an amazing picture.
The newsonomics of the magic formula for 2012 »... →
Found this piece fro Nieman rather interesting this morning, particularly news curation and ideas for subscription.
Using Cover It Live
<a href="http://www.coveritlive.com/mobile.php/option=com_mobile/task=viewaltcast/altcast_code=0343e5d4cb" _mce_href="http://www.coveritlive.com/mobile.php/option=com_mobile/task=viewaltcast/altcast_code=0343e5d4cb" >University of Sussex journalist</a>
How to: best post news on Twitter and Facebook |... →
This is an exceptionally useful guide to managing social media for news sites. Particularly key is maintaining a human presence on Facebook.
FleetStreetBlues: A letter to Lord Leveson →
I like the way one of the commenters on this post describe it as a "Dead Poet Society moment". The majority of journalists are ethical. Probably 99% of us wouldn't dream of hacking a phone. Most journalists don't report on celebrity but focus on their patch whether its hard news, politics, business, community etc. Unfortunately the one per cent spoil it for the rest.
The 5 types of stories that make good Storifys |... →
Storify is such a useful tool for covering reaction to mass events. These examples from Mallary Jean Tenore show the breadth of opportunity the service offers.
What's the best way for a journalist to learn how... →
Nicola Hughes, DataMiner provides a very useful response to this Quora question. There are equally useful links from Hannes Gassert.
Tips & tools for journalists who want to learn... →
A very useful guide to developing coding skills for journalists. We all need to be multi-skilled these days and it's not that difficult to teach yourself the fundamentals. (ht Journalism.co.uk)
Social Passport taps QR codes, NFC for real-world... →
QR codes are appearing in newspapers, on television and in adversements, but are they really taking off? This is a very interesting article about QR codes. I have used them a few times with moderate success. If they become more commonplace then they'll probably be used.
The 15 Best Facebook Pages You've Ever Seen →
There are some really great looking like gates here.
Watch
25 ways to use Facebook, Twitter & Storify to... →
This is a useful how to from Poynter with tips on using an assortment of social media to cover elections etc. The addition of Storify, the newcomer to the social media world, provides food for thought. Storify is a tool to bring together information from multiple social media channels and create a single story. It has potential for general political coverage (I have experimented building a...
Masterclass 38: Building proficiency with Facebook... →
New features on Facebook are aiding journalists by providing extra information about people, assuming their security settings aren't too tight.
Guardian's n0tice puts a new twist on hyperlocal —... →
Sarah Hartley came along to Brighton Future of News Group #bfong in October to explain the concept of n0tice. It was extremely interesting and should be a useful tool should it take off.
Klout's scoring changes incite a riot of... →
Klout and Peerindex are both interesting tools if you care about your influence on Twitter and other social media. My Klout has gone down a lot, my Peerindex a little, but then my work habits have changed in the last month.
Getting 'digital first' right in the 'newsroom' |... →
Interesting points from Yelvington.
How to: manage reader comments as a journalist |... →
Useful points fro Tamara Littleton.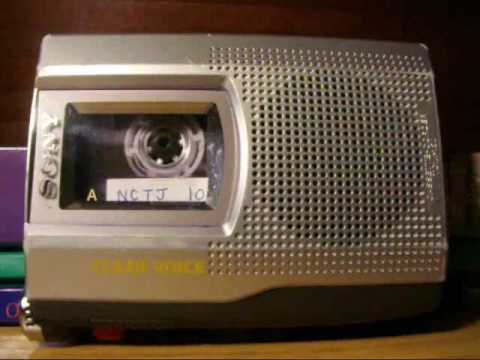 Seven journalists to subscribe to on Facebook →
A useful post from Mashable, although the Facebook promos are often geared towards the US.
Watch
4 tags
8 tags
Rioting in Media Context
ITV Reporter: Is rioting the correct way to express your discontent?
Young Londoner: You wouldn't be talking to me now if we didn't riot, would you?
ITV Reporter: ...
Young Londoner: Two months ago we marched to Scotland Yard, more than 2,000 of us, all blacks, and it was peaceful and calm and you know what? Not a word in the press. Last night a bit of rioting and looting and look around you.
@DMReporter: Liz Jones in Somalia →
dmreporter: Surprise! @LizJonesSomalia is a fake! Oh wow. No-way! Pah! Who knew? About two thirds of you, actually - which is great, because if I'd got 50 negative replies a minute I'd have stopped a long time ago. I'm genuinely delighted that so many people get the joke and totally appreciative of the…
Watch
Watch
Watch
Watch
Why Online Communities Are Redefining the Concept... →
Formerly at VentureBeat, NBC and Gawker/Valleywag, Owen Thomas now serves as founding editor of The Daily Dot, the hometown newspaper of the World Wide Web. When we talk about community, we talk about places and spaces. But online communities transcend geography. That tends to mess with our…
3 tags
Loud band in the office
Listen!
2 tags
Loud sound
Listen!
Watch